Introduction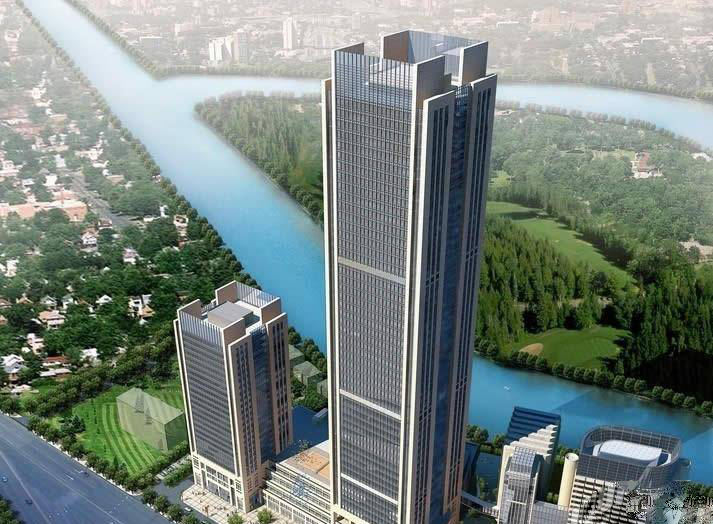 Blue Diamond Holdings, formerly known as Anhui Blue Diamond Industries, was founded in 1995. After 23 years development, the company scale has been greatly expanded, and its international business has been increased dramatically. Nowadays, Blue Diamond has been developed into a global holding company, integrating various diversified businesses covering international trade, international EPC project, international mining investment, and international logistics transportation and purchasing. There are three subsidiaries under the Blue Diamond

Holdings, namely Anhui Blue Diamond Industries, China Bengbu International Technology & Economic Cooperation Ltd., and Beijing Blue Diamond Industries. There is also one branch companies located in Hainan. Moreover, overseas branches have already been set in Angola, Equatorial Guinea and the Republic of Guinea. The total registration funds of the Holding Company and its subsidiaries together amount to CNY 381 million.
Headquartered in Hefei City of Anhui Province, one of the four scientific and technological cities in China, Blue Diamond Holdings is now sited in the highest building of Anhui– IFC Building, Floor 37. The company enjoys five-star office environment and is equipped with top-level fashion office condition. Here we will provide you broad career stage for your talents; and here, we can provide you perfect training scheme to upgrade your career competence; and here, we offer you excellent salary and welfare to make your dream come true!
As an international trading company under developing, we focus on the core value of"fairness, harmony and self-transcending" and centre on the business principle of"Credit and Honesty and Customers First". With the management of normalization,schematization and humanization, we will make our vision come true: "within five years,make Blue Diamond Holding to be one of the predominant international trading companies inAnhui"; as a global company, we have the responsibility to carry out our internationalmission as "exhibiting Chinese culture and showing Chinese soft strength to the world!""We are yearning for excellent talents to increase vitality of the Blue Diamond for thesustainable,

stable and sound development! Please join in us and you will enjoy the
following treatments:
1. Two days off every week, and "five insurance payment and housing fund";
2. Paid annual leave, leaves for statutory reasons and national holidays;
3. Subsidies for transportation, communication, and lunch etc;
4. Opportunities for working overseas (providing accommodation and overseas life insurance);
5. Fitness center and annual health examination;
6. Outward bound, travel and other colorful staff activities.